Every year, 15 million people worldwide suffer a stroke. Nearly six million die and another five million are left permanently disabled.
Stroke is the second leading cause of disability, after dementia. Disability may include loss of vision and/or speech, paralysis and confusion. Globally, stroke is the second leading cause of death above the age of 60 years, and the fifth leading cause of death in people aged 15 to 59 years old.
Stroke is less common in people under 40 years, although it does happen. In young people, the most common causes are high blood pressure or sickle cell disease. In many developed countries, the incidence of stroke is declining even though the actual number of strokes is increasing because of the ageing population.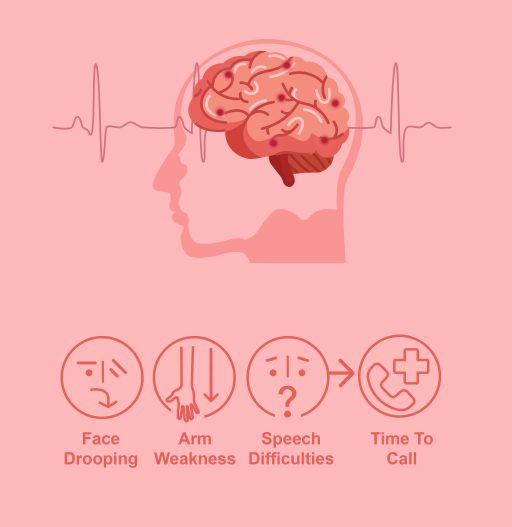 Facial weakness: Can the person smile? Has their eye or mouth drooped?
Arm weakness: Can they lift both arms? Is one arm weak, drooping or numb?
Speech difficulty: Is speech slurred? Do they understand you?
Time: It is time to call 112 or 999 if you see any of these signs. Time is critical.
Weakness or paralysis on either one or both sides of the body
Unexplained fall, loss of balance or coordination
Loss of vision in one of both eyes, sudden blurred vision
Sudden confusion or memory loss
A sudden, severe headache, dizziness
The above information is gathered from the World Stroke Organisation.
If you have any questions or concerns, contact the Croí Health Team at 091-544310 or email healthteam@croi.ie.
Croí's Special World Stroke Day Q&A - The Psychological Impact Of Stroke With Dr Tom Burke
Richard And Mary Harrahill - Richard's Stroke Story