Dear friends,
As we come to the close of another year, I wish to could convey our heartfelt thanks to all those who supported us this year.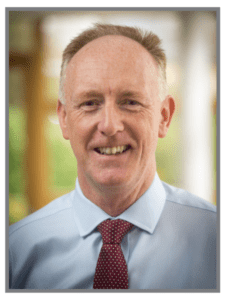 Like all organisations, especially in the non-profit sector, 2021 was another difficult year. Since the beginning of the pandemic, both those in need of healthcare and those providing it have been faced with huge challenges. In our work, we see at first hand the impact of COVID-19 on those living with or affected by heart disease and stroke. Not only are these conditions difficult in their own right but add the stress and worry of delayed access to care, postponed or cancelled appointments and procedures, growing waiting lists or the fear of contracting COVID-19 and you realise how important it is to be able to provide support to those who are feeling unwell and vulnerable.
Over the past year, Croí provided a lifeline to 80-100 callers a week to our HeartLink West support service which is led by our Cardiovascular Nurse Specialist and supported by our multi-disciplinary health team. This is a support, sign posting and education service which we launched when COVID-19 first struck in 2020 and we were delighted that this initiative was recognised nationally last month by winning an Irish Healthcare Award as the Best Patient Organisation Project of the Year. In the early part of this year, due to the continued shutdown of our heart and stroke centre in Newcastle, Galway, we launched a range of online recovery and risk factor management programmes which allowed us engage with hundreds of individuals throughout the west of Ireland. Last month for example we completed a very successful online lifestyle change programme called 'Farmers on the Move' working with the farming community in Mayo and Roscommon and we also completed a very successful face to face public blood pressure screening programme as part of our Mayo Third Age Programme in a unique collaboration with Pharmacies throughout the county. Through these opportunistic blood pressure checks, we discovered that over half of those who participated had high to very high blood pressure, a known risk factor for a heart attack or a stroke. These individuals are now on a pathway to better blood pressure control.
In November, we began a phased reopening of the Croí Heart and Stroke Centre to several hundred people where we recommenced targeted exercise and wellness classes delivered under guidelines restricted capacity. Recognising that it has been an extremely difficult time for everyone impacted by heart disease, stroke, diabetes and obesity, we reshaped our exercise programmes to focus on those most in need of support following the impact of the pandemic, something we are now calling our 'wellness revival' programme. Sadly, we have seen that some of the unintended consequences of the public health messaging to 'stay at home', has been increased physical inactivity, increased weight gain, poor dietary and sleeping behaviour and an increased prevalence of low mood and anxiety – all, individually and collectively, known risk factors for heart attack and stroke. With the easing of restrictions in recent months we were delighted to welcome back to our Croí Courtyard Apartments the families and loved ones of those receiving emergency cardiac and stroke care at GUH. These apartments offer a home from home at a time of crisis and strain when relatives need to be near their loved ones in hospital.
Despite the economic and financial burdens imposed by the pandemic on so many, we are inspired and heartened by all those who continued to contribute financially to our work throughout this difficult year. We are so grateful to everyone who got involved with our virtual fundraising events, from the Couch to the Wild Atlantic Way, to the Croí Cycle and the ever-growing Croí Night Run. As we rely totally on our own capacity to generate the funds necessary to do our work, we never take the support we receive for granted. We owe a deep debt of gratitude to all our donors, volunteers, corporate and business supporters who continue to give so freely year on year. We are also very fortunate to have an extremely dedicated and committed staff, voluntary board of directors and a large team of tireless volunteers.
It's appropriate therefore to convey our sincere thanks to all and to wish everyone a very happy, healthy and safe Christmas.
Yours sincerely,
Neil Johnson
CEO, Croí