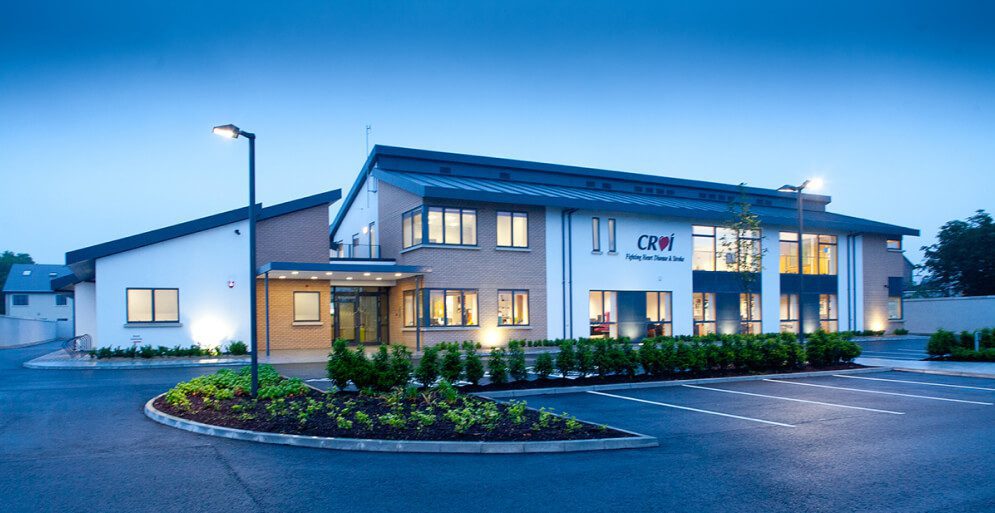 The Croí Heart and Stroke Centre is the first of its kind in Ireland. It is located in Moyola Lane, Newcastle, Galway, adjacent to Galway University Hospital and the National University of Ireland Galway. The centre is dedicated to the prevention of, and recovery from, cardiovascular disease as well as the promotion of health and wellbeing.
The Centre is also the space where our multi-disciplinary health team develops and delivers many of our awareness and education training programmes.
As part of our patient and family support services, we provide free accommodation in our Courtyard Apartments whereby families can stay close to a loved one who is undergoing surgery or receiving stroke or cardiac care at Galway University Hospital.
In addition, the Centre has state-of-the-art conference and meeting facilities which are available for use by the general public, community groups and the corporate sector.
The Venue That Makes A Difference!
Croí Heart and Stroke Centre offers modern conference meeting facilities. Whether you want to have a small meeting or a conference for up to 180 guests, we can help meet your needs. Our Conference Suite is adaptable and can provide you with different options to suit your requirements. The conference suite can be divided into three equal individual rooms, one small and one larger room, or it can be used as an open room accommodating up to 180 guests theatre style.