Matthew And Adam's 2020K In May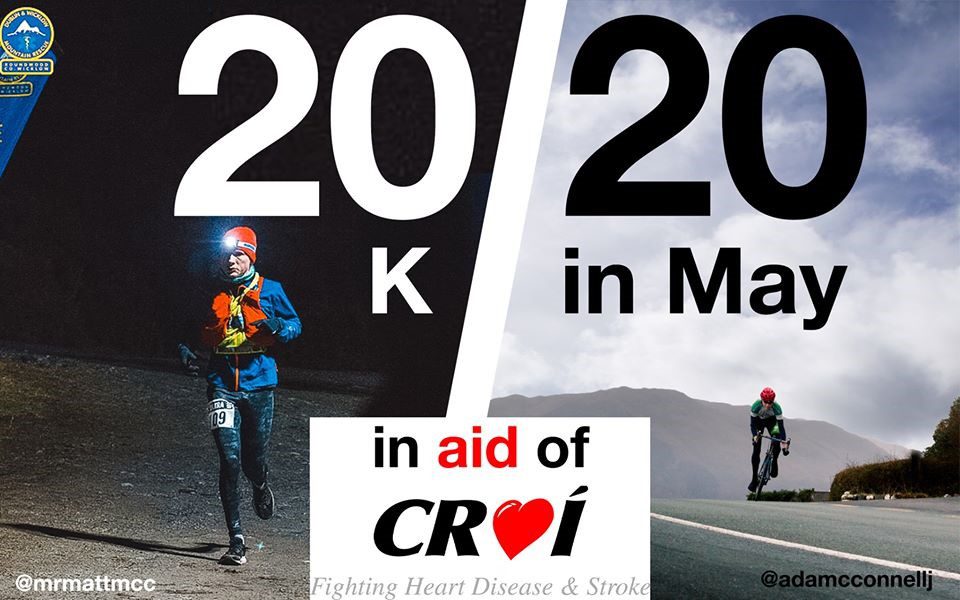 We are Matthew and Adam McConnell, and we're riding and running 2020km between us this May in aid of Croí, whilst abiding by the government's COVID-19 guidelines at all times.
We lost two Grandparents to stroke in May 2017 and 2018. We hope this project will help to remember them and to support patients and families living with stroke.
Keep up with our progress on our respective Instagram pages:
@adammcconnellj, @mrmattmcc and with #2020kinmay
Donate now to support Matthew and Adam as they take on this Fundraising challenge in memory of their Grandparents, or visit their Facebook Fundraising page to give through Facebook.
In Ireland, strokes are a major health problem. Every year, over 8,500 people have a stroke and it is the third largest cause of death, after heart disease and cancer.
People who are over 65 years of age are most at risk from having strokes, although 25% of strokes occur in people who are under 65. It is also possible for children to have strokes.
Please give now and support Croí's work in fighting heart disease and stroke.