Eating For A Healthy Heart
Following a heart-healthy diet is one of the ways that you can reduce your risk of developing cardiovascular disease. What we eat and drink affects our blood pressure, cholesterol, blood sugar levels and fat stores in our body – all of which are risk factors for cardiovascular disease if not controlled. Therefore, a healthy diet is important for everyone.
Eating for a healthy heart does not have to be overly complicated and we don't have to be perfect all the time! It's what we eat most of the time that really counts. As a general guideline, a Mediterranean-style way of eating is known to be very heart-healthy. It can help to lower blood pressure, cholesterol and blood sugar levels and can also be helpful for weight management. For more information on the Mediterranean diet click here. Even if you don't follow the Mediterranean diet, there are certain tweaks that you can make to your current diet to make it more heart-healthy.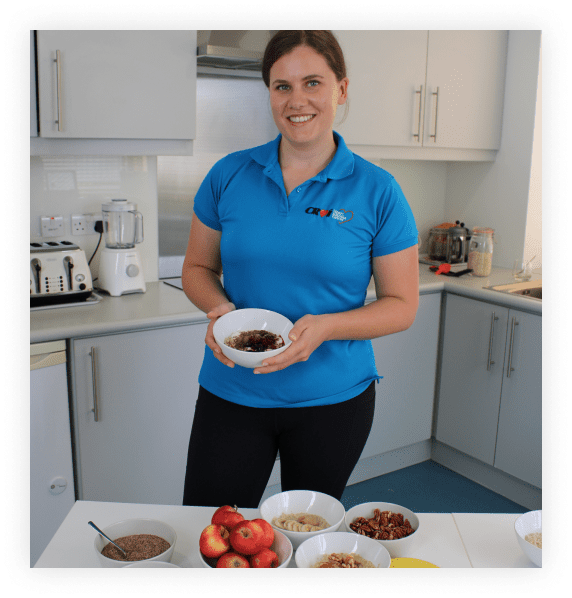 1. Limit your intake of saturated fat
Saturated fat raises LDL cholesterol (the "bad type" of cholesterol). High cholesterol levels in the blood can lead to a build-up of fat deposits in the arteries which can put you at risk of having a heart attack or stroke.
2. Increase your intake of unsaturated fats
Unsaturated fats such as monounsaturated and polyunsaturated fats can help raise HDL-cholesterol levels. HDL-cholesterol is often referred to as the "good" type of cholesterol as it helps to remove the "bad" type of cholesterol from the blood.
3. Reduce your salt intake
Too much salt in the diet can lead to high blood pressure. To reduce your intake, try not to add salt to foods at the table or during cooking. Make use of herbs and spices instead. Your taste buds will adapt to lower salt levels over time (about 6 weeks) so you won't need as much.
4. Increase your fruit and vegetable intake
Fruit and vegetables are rich in vitamins, minerals, antioxidants and fibre which all help protect our cells, blood vessels and heart and help reduce our risk of developing cardiovascular disease.
5. Increase your fibre intake
Fibre helps to lower cholesterol, keep us feeling fuller for longer, prevent constipation, improve blood glucose control and help support a healthy gut microbiome. Fibre is found in foods such as wholegrain rice, wholegrain bread, brown pasta, potato with skins on, porridge, beans, chickpeas, lentils, fruit and vegetables.
6. Try to avoid sugar-sweetened drinks & if you drink alcohol, do so in moderation
Drinking one or more sugar-sweetened drinks such as sodas, juices, energy drinks and even flavoured coffees (with syrup or sugar) is linked with an increased risk of heart disease.