Join Croí for a special Women at Heart Brunch at Hyde Bar, Galway, where an expert panel of speakers will discuss the heart facts every woman needs to know.
The brunch will begin with a drinks reception followed by a delicious three-course brunch.
Register now for this special event, tickets are limited.
Cardiovascular Disease (CVD) is the leading cause of death and disability in Ireland. 
Once considered "a man's disease", the number of deaths from heart disease and stroke are now virtually the same for men and women. 
Women at Heart is a campaign by Croí, the Heart & Stroke Charity, to educate and empower women to make their heart health a priority.
The aim of the campaign is to highlight the prevalence of heart disease and stroke among Irish women.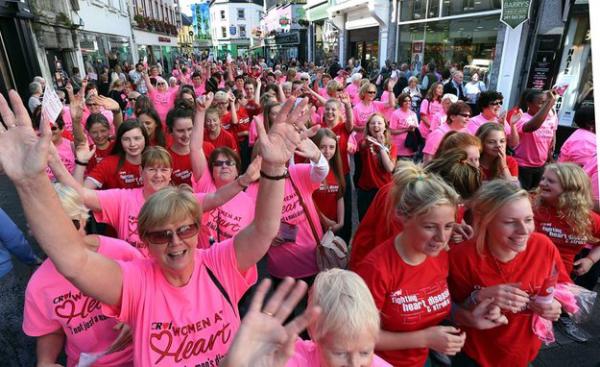 Heart disease is one of the leading causes of death of women in Ireland and worldwide.

1 in 4 Irish women will die from cardiovascular disease.

 

Over 4,000 Irish women died from cardiovascular disease in 2021. That's 4,000 families without a mother, sister, aunt, grandmother, friend – a loved one!

 

 
We have a range of informational resources to help you reduce your risk of heart disease and stroke:
The Women at Heart campaign was created by Croí to educate women on their risk of Cardiovascular Disease (CVD) and empower them to make their heart health a priority. 
We are asking you to join forces with the women you love and spread the word about this real threat! 
We ask you to organise a coffee morning, dinner party, fashion show, heart-healthy walk, non-uniform day, or any other event to help us raise funds and spread awareness. 
Join with Croí and empower the women you love. 
Call Croí's free support-line, Croí Connects, on 091-544310 for more information.