Associated with ageing, the condition is estimated to affect 13% of the population who are over the age of 75, with the risk of heart disease increases significantly after 65. Common symptoms include breathlessness, fatigue and dizziness, though in some cases there may be no visible symptoms.  
Ireland's ageing population is leading to an increased prevalence of HVD. It is estimated that across Europe the number of people living with HVD will double by 2040 and triple by 2060. HVD has been described as 'the next cardiac epidemic'.
To mark international Heart Valve Disease Awareness Week, which runs from September 11 – 17, Croí, the Irish heart and stroke charity, is calling on people to 'Listen to their Hearts', and reminding those over 65 to ask their GPs for regular stethoscope checks.
If you have any queries or concerns relation to heart valve disease, please don't hesitate to contact Croí's free support service, Croí Connects Monday to Friday 9:00am – 5:30pm: Call 091-544310 or email healthteam@croi.ie.
For more information on heart valve disease please visit croi.ie/valvedisease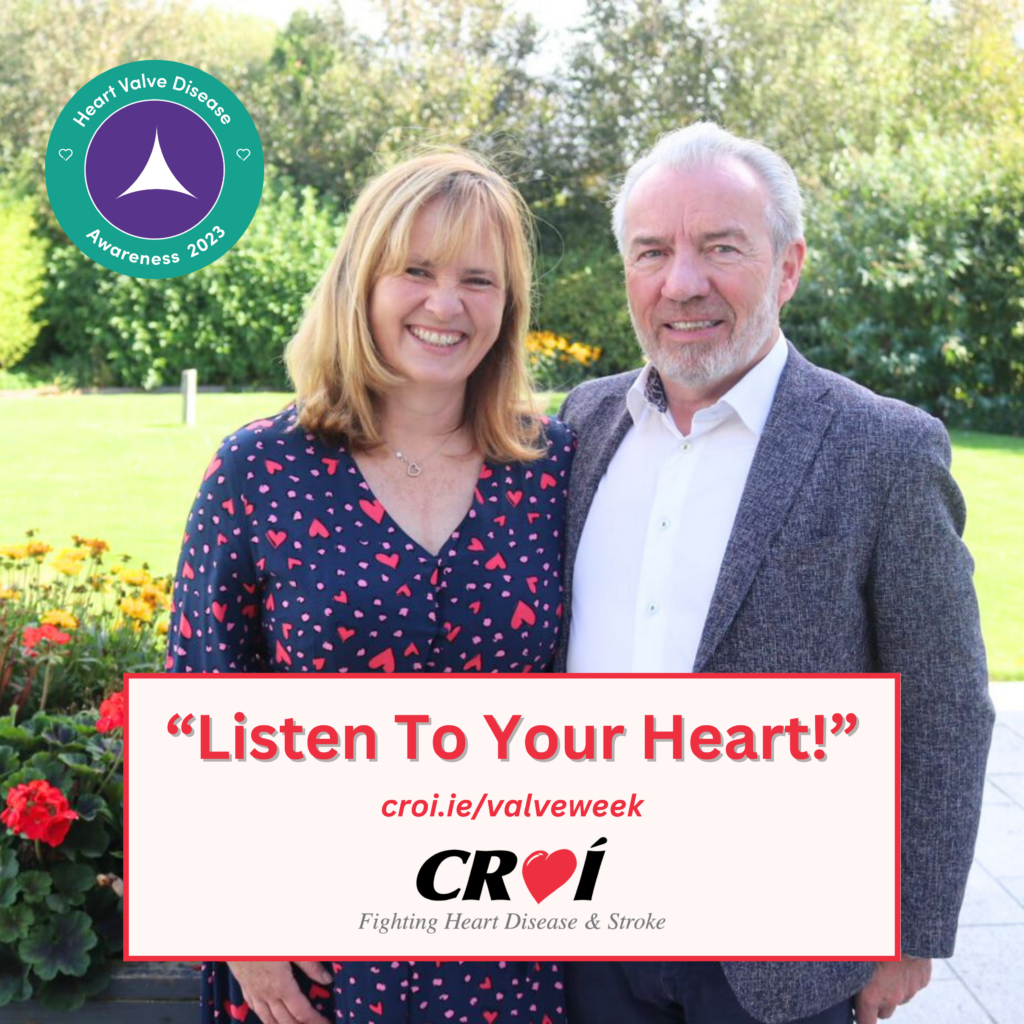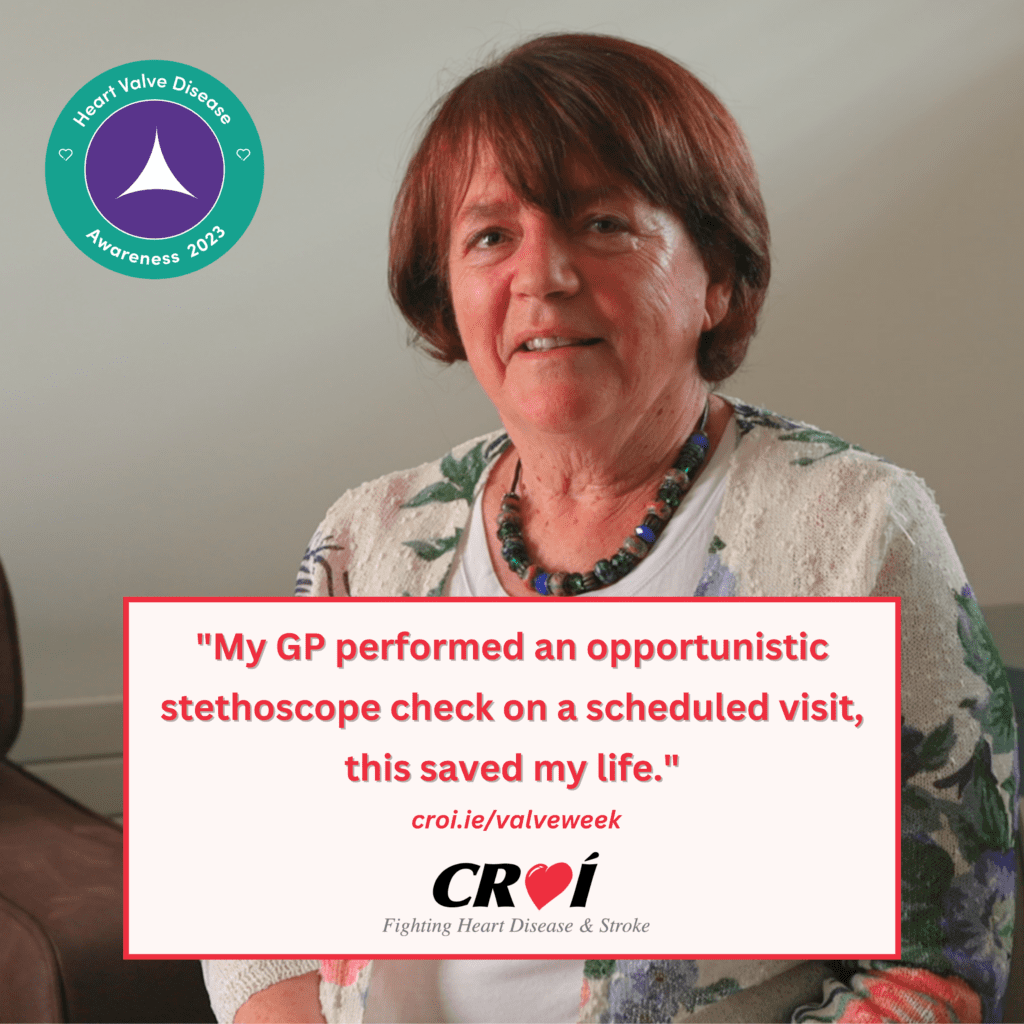 Past Valve Week 2023 Events
As part of Heart Valve Disease Awareness Week (September 11-17), Croí will be hosting four free stethoscope check events in Galway, Mayo, Limerick and Dublin. Croí expects to listen to over 1,000 hearts over the course of the week:
All events are taking place between 10am – 2pm
Dublin: Dundrum Town Centre (Level 3 outside Tesco)
Saturday, September 9th
Mayo: Castlebar Supervalu
Tuesday, September 12th
Galway: Eyre Square Shopping Centre (Level 1 beside customer service)
Thursday, September 14th
Limerick: Castletroy Town Centre
Saturday, September 16th